Aikido Kids Course
Recommended Ages 7 – 10
Under 7 years old – An adult is required to accompany the child on the mat.

Aikido – Body Arts
All Levels, ages 10+

Aikido – Weapons Training
All Levels, ages 10+
Iaido – Sword Drawing
All Levels, ages 13+
On Hold
Training day & time are to be determine.
HIIT Conditioning
Ages 13+
Tuesdays & Thursdays
19:00 – 19:40
Calendar
Training & Activities
For last-minute notifications, please contact us to be added to the club's WhatsApp group.
Introduction to Aikido Series – Fall 2023
This series of training sessions is to introduce participants to Aikido training, including the dojo environment, warm-ups, conditioning, basics in falling training and basics in technique training.
Minimum Age: 10 years old
When: Saturdays @ 09:30 – 10:30
Start Date: October 28, 2023
Duration: 6 Classes (Oct. 28, Nov. 4, 18, 25, Dec. 2, 9)
Cost: CHF 60.00
HIIT Conditioning Ramp-Up Series – Fall 2023
This course is help individuals who currently have mild to no activity build up their strength and endurance to the point where they could participate in regular training classes. This training emphasizes the development of listening to your body and challenging yourself while keeping yourself safe and healthy. This HIIT (High Intensity Interval Training) Course utilizes both traditional Aikido and modern exercises to build up the participant's strength, endurance, flexibility and coordination to a similar level as an active martial artist.
When: Tuesdays & Thursdays @ 19:00 – 19:30
Start Date: Nov 2, 2023
Duration: 9 Classes (Nov. 2, 7, 9, 14, 16, 21, 23, 28, 30)
Cost: CHF 30.00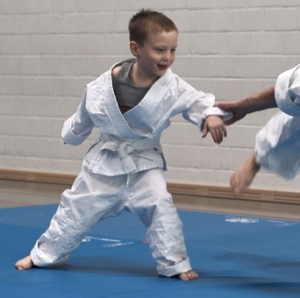 Beginner Aikido Kids Class
Kid's classes are designed for children to work on motor skill development, mental focus, observation, self-discipline and develop an inherent respect for those around them using a combination of games and aikido basics. Regular training is being held and walk-ins are welcome, parents are welcome to participate.
Ages: 7-12 years (younger possible with a parent on the mat, please inquire)
When: Saturdays @ 08:30 – 09:30
Duration: 6 Classes
Cost: CHF 60.00
FALL 2023: October 28, November 4, 18, 25, December 2, 9
SPRING 2024: March 2, 9, 16, 23, April 20, 27
Check the Birankai Switzerland Website for upcoming Seminars
The Birankai Switzerland National Aikido Organization oversees all of the Birankai Dojos within Switzerland and Liechtenstein.
A key component of training is attending seminars to gain exposure with other practitioners and teachers.
Past Events
September 23-25, 2022 – GAC Grand Opening Seminar – Balzers, Liechtenstein
August 20-24, 2021 – Birankai Seminar – Schönengrund AR, Switzerland